Payment-Plugin for Magento
With the secupay Magento payment extension, you integrate the know-how of a reliable, medium-sized payment service provider with German server locations, regardless of whether your eCommerce shop is based on Magento 1 or Magento 2.
In addition to our payment methods SEPA direct debit with payment guarantee and secure purchase on account, we offer you credit card, instant transfer and PayPal as well as prepayment collection. Registered users can use the stored payment data for further purchases and thus authorize payment by credit card and SEPA direct debit with one click. In addition, we support the Magento Multi-Vendor Marketplace. 
Of particular interest to omnichannel merchants is our Magento 2 extension for the secucard voucher and loyalty system, which allows vouchers and loyalty cards to be used both in the online store and at the POS, regardless of the channel.
We currently offer the following secupay methods for Magento 1 & 2:
Multi-store capable (1+2)
Automatic/manual dispatch message (1+2)
Automatic invoice generation (1+2)
Cancellation and refund from backend (1+2)
Mixed shopping carts for marketplaces (2)
Secucard voucher acceptance (2)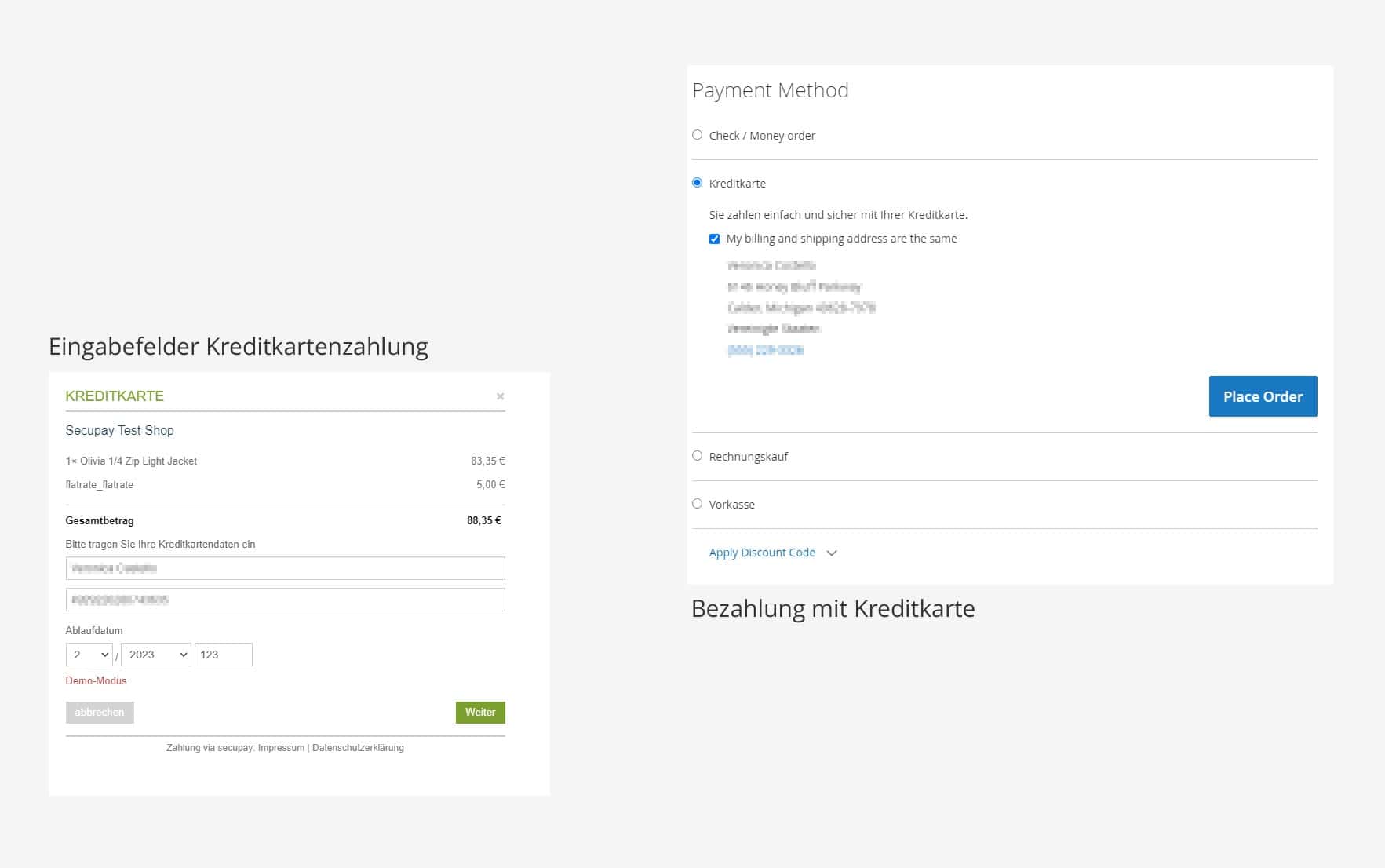 Platform: Open Source
Costs: Free (Magento Open Source) & paid (Adobe Commerce, Adobe Commerce Cloud)
Provider: Magento Inc. / Adobe Inc.
Origin: USA
Foundation: 2008
Market share in Germany: 20% (as of 2018)

The best payment methods for your Magento store
Magento is an online store software – especially for feature-rich eCommerce solutions – that is one of the most popular and widely used applications for online stores. After being founded in 2008 and later becoming part of eBay, Magento is now part of Adobe Inc. According to Statista, at 19.4%, Magento is the most frequently used store system among the top500 online stores.

Magento provides its customers with control and flexibility over the content, appearance and, above all, functionality of their online store. In addition to the basic version, you can expand your store to your benefit and choose from over 3,500 Magento extensions, most of which are paid for.
Benefit from our fair and transparent pricing models
Credit card, direct debit, purchase on account
Payment guarantee for direct debit and purchase on account
Credit card, direct debit, purchase on account
Payment guarantee for direct debit and purchase on account
Credit card, direct debit, purchase on account
Payment guarantee for direct debit and purchase on account