For developers: Api's for fast and secure e-commerce solutions
Whether payments, vouchers or discount cards, we are happy to help you integrate them into your system.
To enable you to make full use of secupay's offerings and integrate them seamlessly into your environment, our API library provides you with an overview of all relevant setting options. Whether API access data, API services, API errors or push services, developers and users will find the necessary documentation here in English.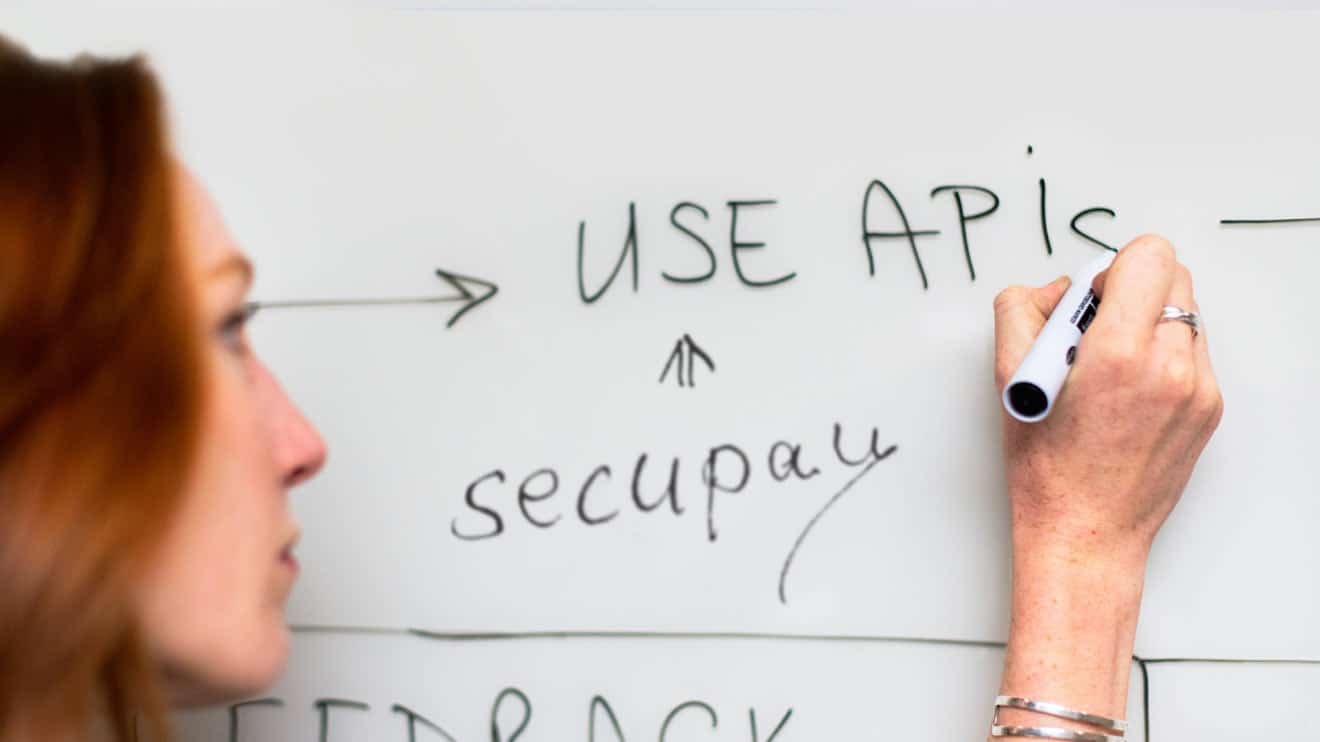 For websites, blogs or online shops, we offer an extensive selection of interfaces, protocols and objects. We guarantee a fast integration of our e-commerce offers for a smooth process and positive customer experiences, whether HTML, CMS or website builder. Topics include all relevant payment methods in online business or cross-channel functions for pick-up and payment on site in the shop.
In addition, we offer support for the tokenisation of credit cards and payment methods for reuse in One-Click Checkout, recurring Payments or for subscriptions.
With secupay, you offer your customers special added value in the payment process, because we offer both payment and loyalty solutions from a single source. With the service offers, you are always one step ahead of the competition. We help you with voucher cards, loyalty cards with bonus programmes, loyalty cards with monthly direct debit, prepaid top-ups (T-Mobile, Vodafone and many more) or the activation of voucher cards (Amazon, i-Tunes and many more).
You want to sell online without a shop system or extensive programming knowledge? No problem, because with our Smart Checkout you can integrate a professional e-commerce solution into your website in just a few minutes. You can conveniently control the administration via our secuOffice platform and always have an up-to-date overview of your transactions. The Smart Checkout can be started from any website with simple JavaScript integration.
Our services in the area of e-commerce include other interesting offers beyond online trading, such as management of mixed shopping baskets, stakeholder payment - distribution of incoming payments, settlement of affiliates or transfer of transactions to EC terminals to carry out card payments. Take a look at our technical extensions and implementation options in our Integration Guide.
We offer a wide range of interfaces for various systems and output devices in our Api library on secuconnect.com. Our instructions such as Api credentials, services, error reports or script examples are described in English and simplify the work of developers. The secuconnect API combines electronic payment transactions with vouchers, bonus programmes and coupons in eCommerce, mCommerce and face-to-face commerce!
Java, PHP or Javascipt SDKs: we offer three ready-to-use Software Development Kits (SDKs) for your specific programming language. The SDK saves you a lot of time in the development effort and ensures a longer service life for your application. Our Java SDK for the secuconnect API can be included from our GitHub repository via the JAR file or Maven.

Read more: Java SDK | PHP SDK | JavaScript SDK