Plugin for payments for OXID esales
With the secupay payment plugin for Oxid shop systems, you can easily offer payment methods such as purchase on account, SEPA direct debit, credit card, prepayment or SOFORT transfer in your online shop. The payment service provider secupay offers secure purchase on account and the direct debit guarantee as an additional advantage.
We currently offer the following secupay methods: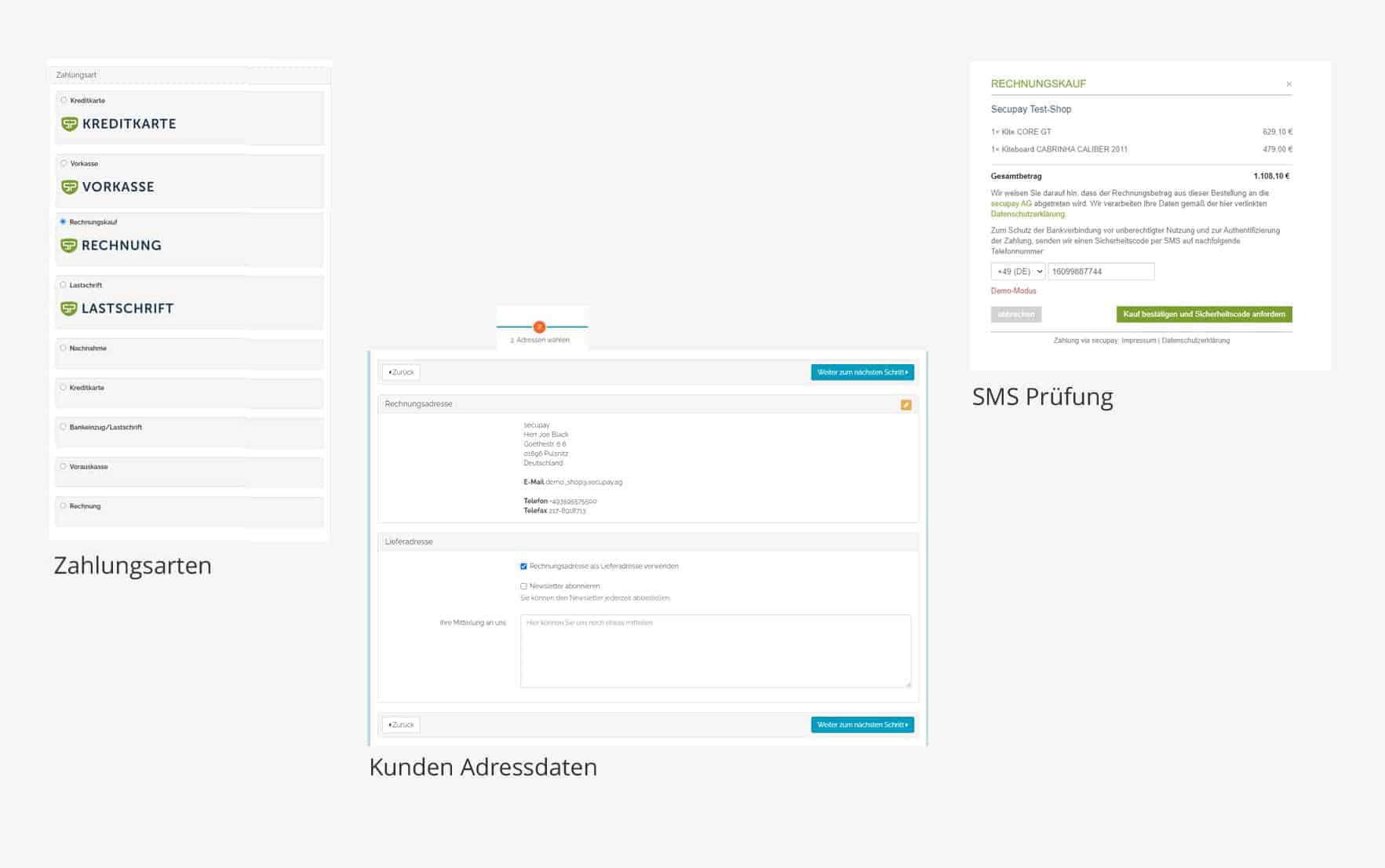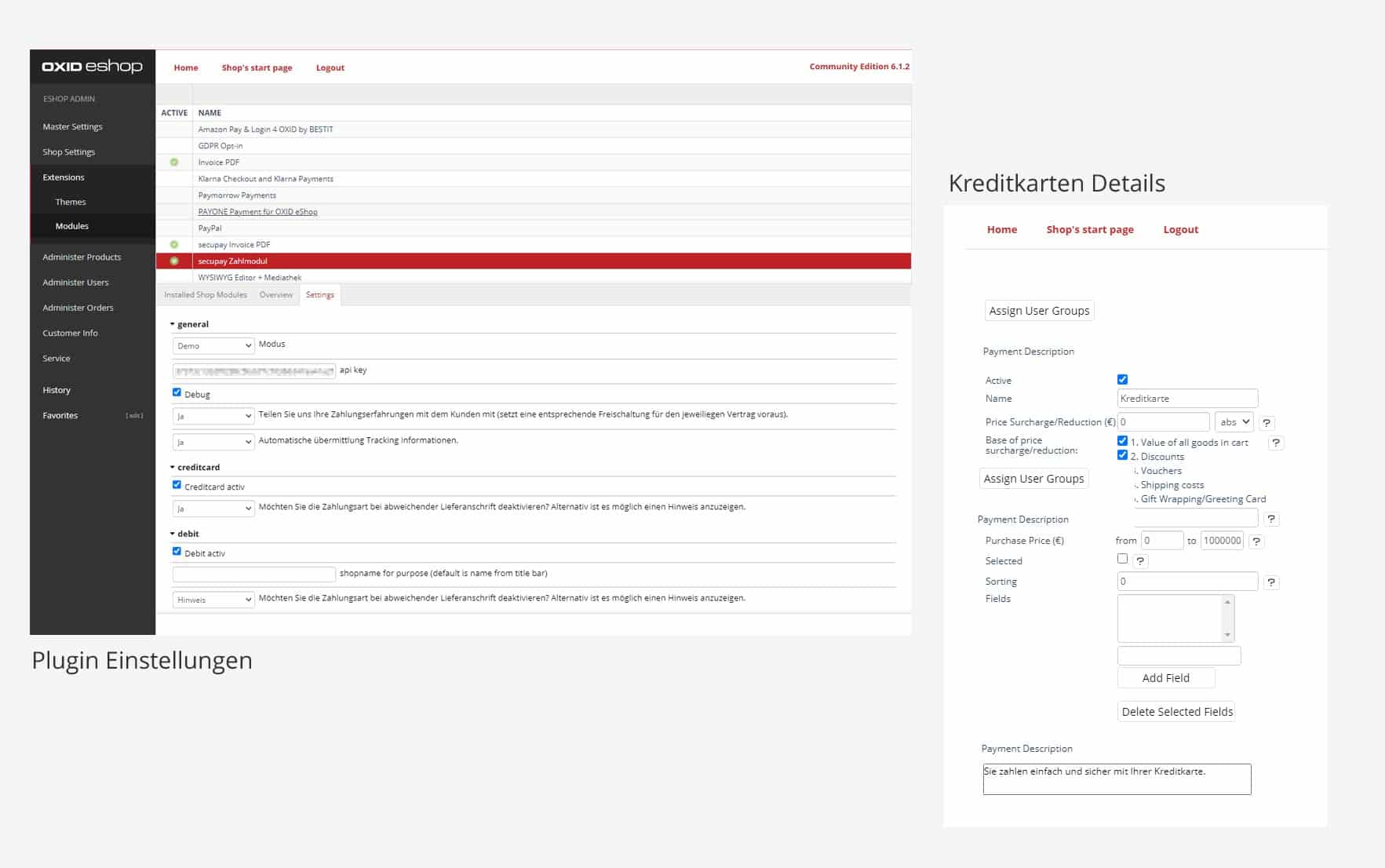 Platform: Open Source
Costs: Free & paid (Enterprise, Professional, Community Edition)
Provider: Oxid eSales AG
Origin: Germany
Foundation: 2003
Market share in Germany: 2% (as of 2018)

The best payment methods for your OXID eSales store
Oxid eSales describes itself as the strongest and most flexible store system on the market and promises new customer benchmarks for start-ups and enterprises from any industry – for B2B as well as for B2C.
Oxid eSales is available both as open-source software and in commercial editions, each with different functions, whereby simple integration into third-party systems should be just as possible as configuring the store yourself using store extensions in a modular way and according to your wishes.
Benefit from our fair and transparent pricing models
Credit card, direct debit, purchase on account
Payment guarantee for direct debit and purchase on account
Credit card, direct debit, purchase on account
Payment guarantee for direct debit and purchase on account
Credit card, direct debit, purchase on account
Payment guarantee for direct debit and purchase on account