Our payment methods at a glance
Payment diversity for POS, online stores and platforms
A good selection of payment options increases the chances of your customer finding the payment method that is right for them. secupay lets you put together the right payment mix for your business – for card terminals or payments with our payment link in stationary retail, as well as in your online store, a marketplace or on your platform. As a payment institution and payment facilitator, secupay AG offers you especially good conditions.

Open your checkout to millions of Apple users: contactless, convenient and secure with Apple Pay.
Read more
easyCredit instalment purchase
Make it easier for your customers to finance larger wishes with purchase payments on instalment directly at the EC terminal or as an eCom payment method.
Read more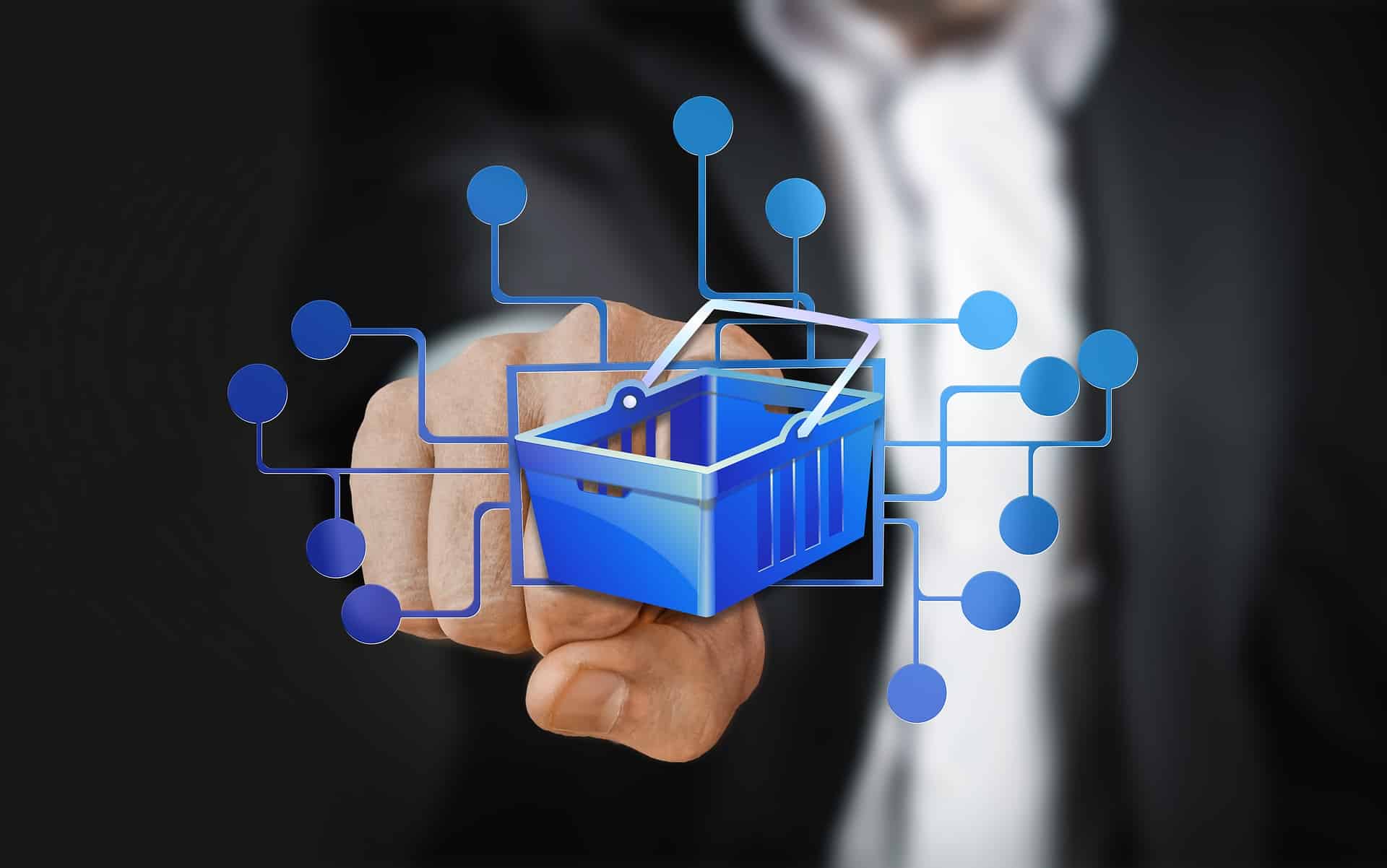 Settling "mixed baskets" and split payments
If multiple parties are involved in transactions on platforms and marketplaces, we post the transmitted stakeholder shares, split the payments into mixed shopping carts among different merchants, and thus split the payouts according to the transmitted values. This way, marketplace fees or affiliate shares can also be settled automatically.
Managing all payments in the web portal
You can view the transactions of all payment types with all payment details at any time in the secuOffice merchant portal and export them as a CSV file for further processing. We offer our Collecting Services for all payment methods except PayPal, i.e. we bundle incoming payments from different payment methods and pay them out to your business account collectively. This is how we make your accounting easier.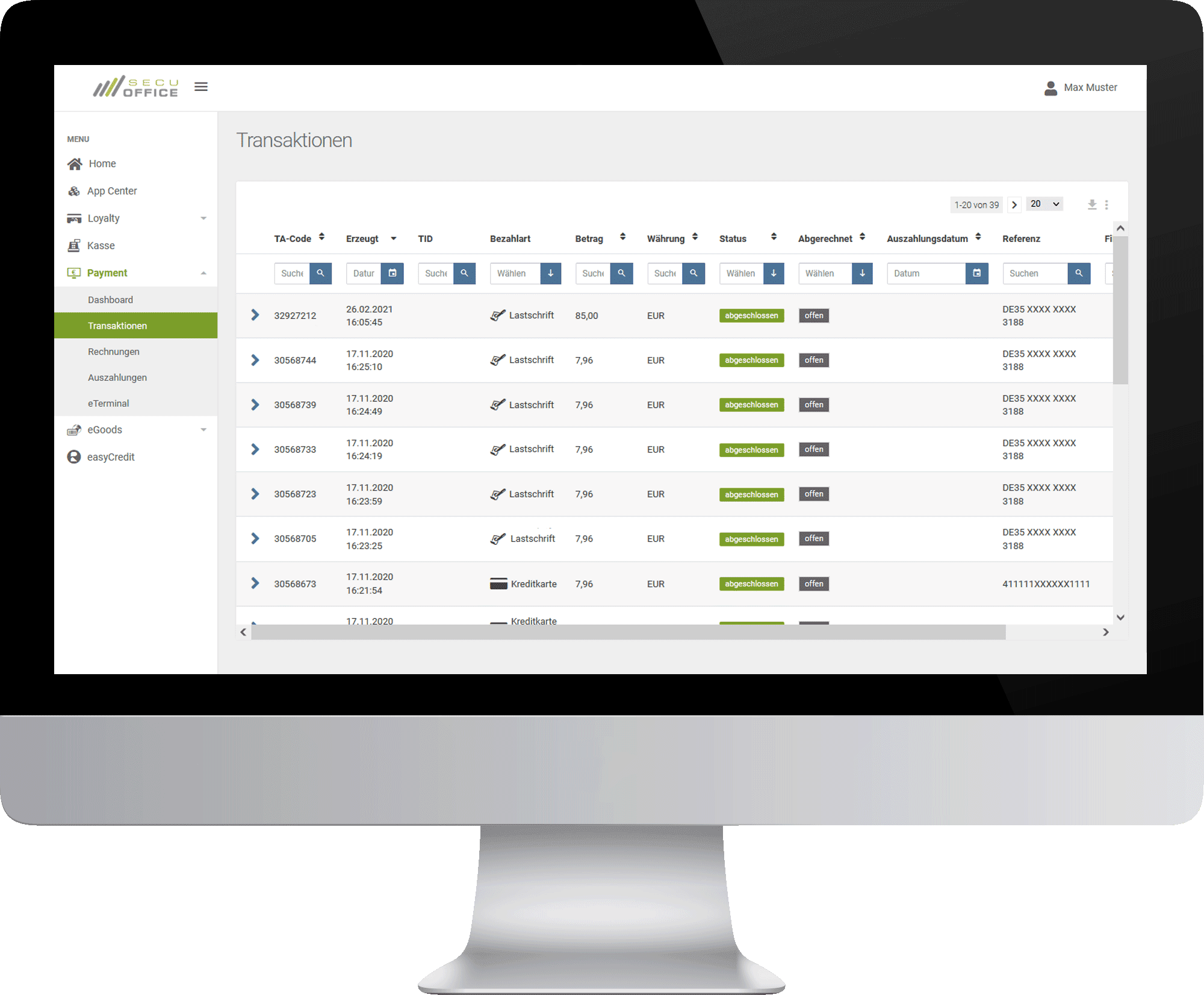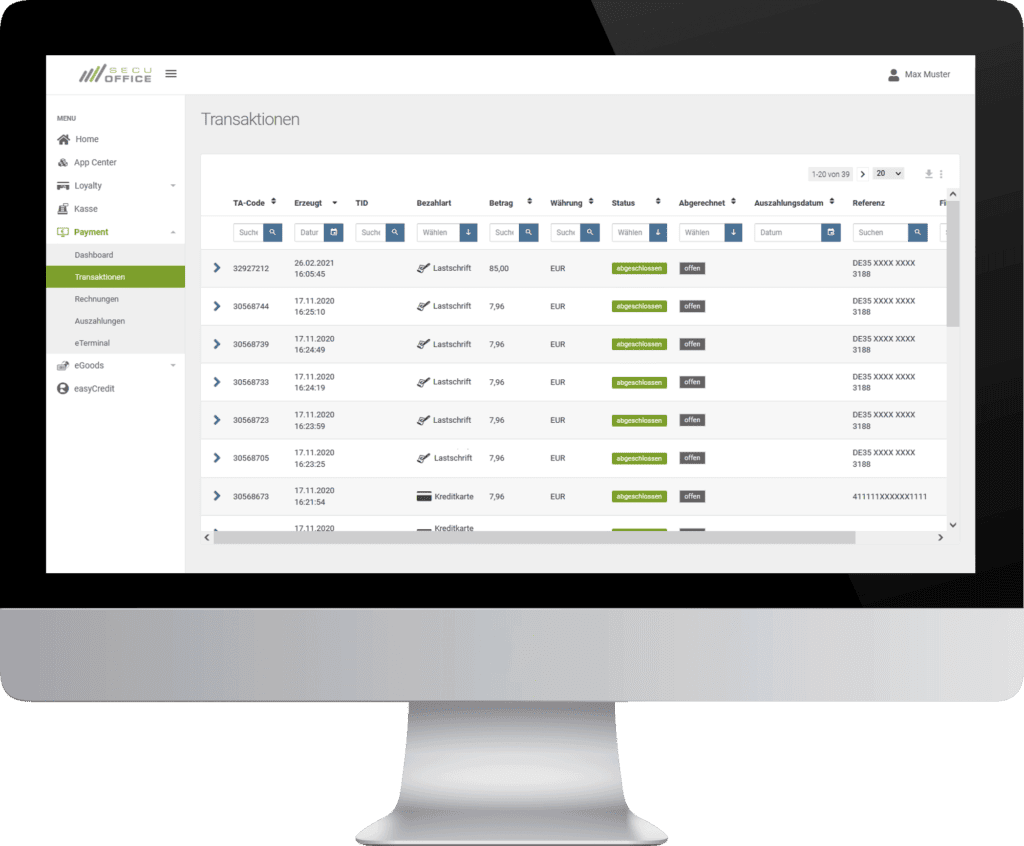 Send us a message and we will get back to you as soon as possible.