Tradition meets innovative customer loyalty
Implementation of an electronic customer card
The Härdtner bakery planned an efficient tool for regular customers that would be accepted by employees and customers alike.
The solution and cooperation
The chain opted for the electronic loyalty card from secupay's secucard loyalty division. Every time you make a purchase at a Härdtner store, a bonus is credited to your customer card, depending on the sales volume. The bonus credit can be used as warranted. The customer card can also be used as a gift voucher or prepaid card.
1. Easy capture of the customer card via a Honeywell stand scanner by the customer while shopping.
2. Clear programme design: 3% bonus from the payment amount is added to the card balance for each purchase.
3. If the bonus is used, the revenue is reduced, taking into account the VAT rates of the purchase.
secucard handles the entire process.  Both Härdtner and its customers benefit from many advantages:
Customers enjoy discounts and can pay with the card or give it as a gift.
Independent of the salesperson, customers can check in through contactless barcode scanning.
Since the bonus is granted on the next purchase, this means a "return guarantee" for the chain.
The electronic process eliminates misuse, e.g., "courtesy stamps."
The chain can conveniently view all data in the secuOffice dealer portal and identify optimization potential.
Process simplification through electronic processing, e.g. the cumbersome counting of "paper cards" is no longer necessary.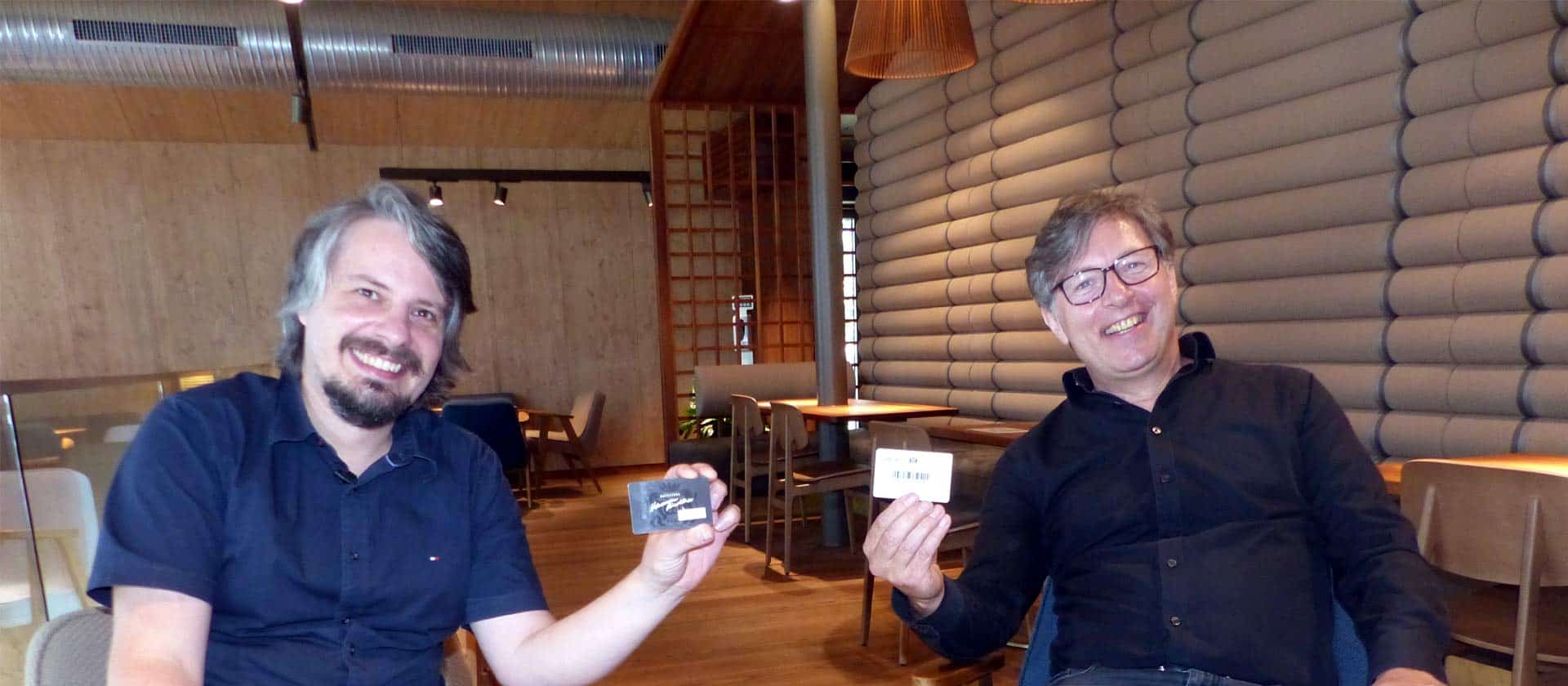 "The system is very popular, with around 190,500 cards already in circulation," says a delighted Nicolas Härdtner, managing director of Härdtner GmbH. "We are very satisfied and are therefore working with secupay on further projects, such as payment in our pre-order app."
Website: haerdtner.de
About the bakery Härdtner GmbH
The successful bakery chain operates around 60 stores in and around its Neckarsulm headquarters. The popular baked goods are prepared by the Härdtners in the 3rd generation according to proven recipes.