Cross-dealer voucher system incl. financial clearing
Citymanagement Pirna e.V.
Citymanagement Pirna e.V. offers vouchers for all retailers. Secupay AG handles the fulfilment process and ensures successful utilization.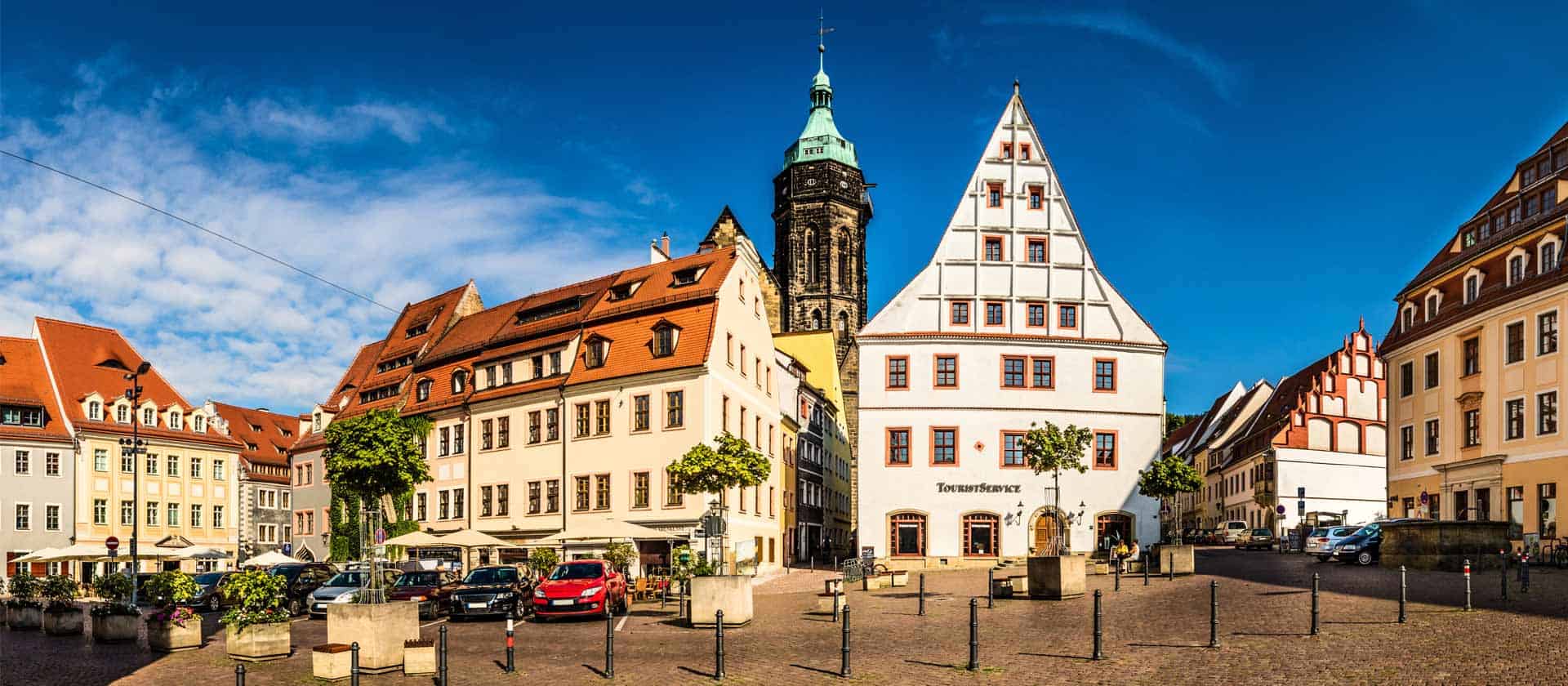 (Retail) trade is changing and customers have shifted their shopping behaviour in favour of online trade. New strategies for revitalizing the city centres and bundling local purchasing power are therefore in demand: In Pirna, part of the solution is to be a city voucher valid across all merchants. At the same time, the voucher should be usable as a non-monetary remuneration voucher for companies, so that employees can be found and retained regionally with the help of this additional benefit. Since many vouchers are offered nowadays, but only few are crowned with success, Citymanagement Pirna e.V. looked for a partner to ensure a successful implementation.
The solution and cooperation
The Pirna Voucher (Pirna Gutschein) is a cross-business and cross-sector credit card that is accepted by many participating players from retail, gastronomy and the hotel industry. Secupay AG supports Citymanagement Pirna e.V. in implementing a Secucard closed-loop system and makes simple processing – via EC terminal or web interface – possible at all acceptance points. If the voucher is ordered online via the website kauf-in-pirna.de, Secupay AG takes over the complete fulfilment: from processing the payment to producing the cards and sending the voucher to the orderer. The financial clearing of card balances in the branch and merchant network is performed weekly. In the period from December 2020 to February 2021 alone, 860 cards were thus loaded, some of which have already been redeemed. Citymanagement Pirna and secupay AG launched a starter bonus campaign in which only €75 has to be paid for a top-up value of €100. A campaign that helped to successfully establish the vouchers. Volksbank Pirna and Stadtentwicklungsgesellschaft Pirna could be won as sponsors for this marketing campaign.
Local companies can even use this closed-loop system to incentivize their employees via tax-free non-cash compensation. Loading and administration is easily done via the SecuOffice online backend by uploading a CSV file. Thus, residents and workers become customers who spend this amount in downtown retail stores.
Anne Carl, City Manager of Pirna, about the cooperation: "We solicited many bids for the technical implementation of the voucher system. In doing so, we also met with Hans-Peter Weber, the Managing Director of secupay AG, and had a very good exchange. In the end, we also chose secupay AG to implement our PIRNA GUTSCHEIN because the price-performance ratio convinced us the most. At the same time, we are pleased that we have found a regional partner, which is advantageous. Together, we have created a successful project with our city voucher."
Website: pirna.de
About Citymanagement Pirna e.V.
Citymanagement Pirna e.V. sees itself as a contact and information interface for inner-city issues. It shapes current and future projects with the goal of a vibrant downtown and the sustainable retention of purchasing power. In addition to the local retail trade, local gastronomy, city officials, citizens and relevant external service providers and partners are networked and included.