INGENICO MOVE 5000
Are you looking for an NFC-enabled EC terminal for mobile and portable use – independent of mobile communications? Then you are making the right choice with the Ingenico Move 5000 and the WhereverSIM mobile card we offer. Thanks to the Move/5000, you will be ready for action anywhere: at trade fairs, in mobile use as a delivery service or stationary via Wi-Fi in your own private or company network.
The clearly arranged keypad and the large high-resolution touchscreen make the Ingenico Move 5000 EC terminal the ideal companion for quick and easy payment transactions – also thanks to the conveniently positioned NFC or contactless reader.
Thanks to various current communication options, use your future EC terminal where you need it most: directly with the customer.
Optionally, the Ingenico Move5000 is also available with a barcode reader, offering additional capabilities to those of the standard model through an integrated barcode reader.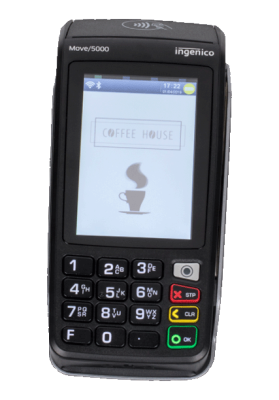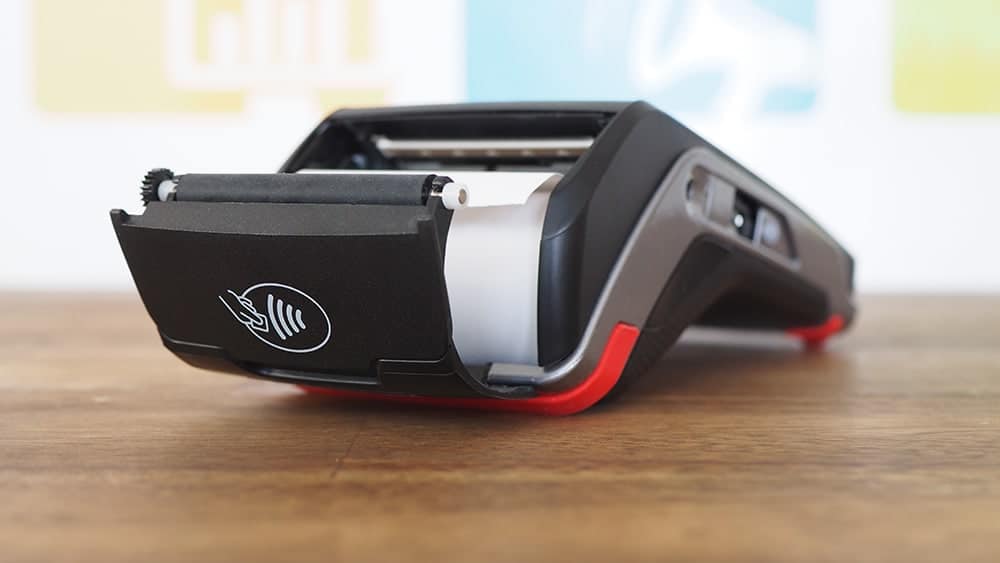 Contactless payment
Card reader: Contactless, chip, magnet
Modularly expandable software concept
Powerful battery
Touch screen & colour display
Wi-Fi & 4G/3G (with fallback to 3G/2G)
Thermal printer