INGENICO DESK 5000
Are you looking for a stationary EC terminal with an integrated thermal printer, high-resolution touchscreen, options for expandable additional applications, and would you like to offer your customers contactless payment as well as payment transactions via magnetic stripe or chip?
The Ingenico Desk 5000 offers you just that: ergonomic advantages, usability and variety in one card reader. Payment processing has never been easier to handle thanks to operation by finger or stylus, which is optionally available. A communication box connected to a central cable keeps your card reader connected and also keeps your cash registers tidy.
With this and thanks to an Ethernet interface (Wi-Fi optionally available), the Ingenico Desk/5000 forms your new ideal stationary solution ... for all common payment methods on the German and international market. Loyalty apps and other additional applications can of course be integrated just as easily.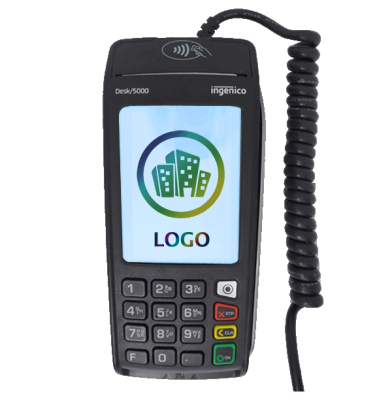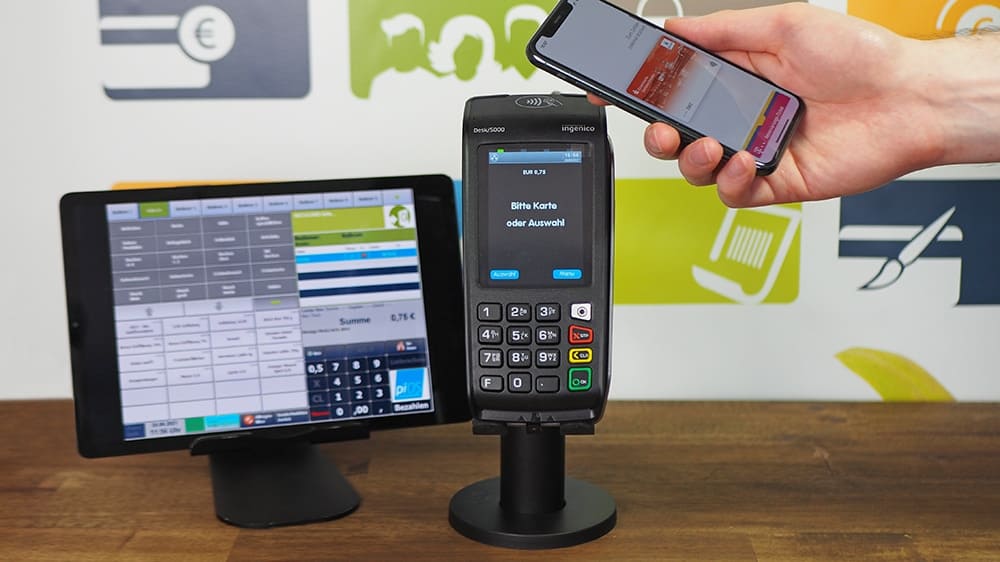 Contactless payment
Powerful battery
Thermal printer
Loyalty card compatible
Flexible use through LAN and Wi-Fi
Touch screen & colour display