easyCredit purchase on instalment by secupay
Make it easier for your customers to finance larger wishes with purchase payments on instalment directly at the EC terminal or as an eCom payment method. Without time-consuming paperwork and waiting. Another feature that is equally trader and customer friendly: The credit check takes place online and in real-time.
Online instalment payments without an online store: Accept partial payments for your products with the payment link from secupay and its supported "easyCredit purchase on instalment" payment method. TeamBank AG's simple instalment payment solution "easyCredit purchase on instalment" for e-commerce offers you and your customers a fast and convenient solution without paperwork.
How the online "easyCredit hire purchase" works for your buyer
After the company has registered for the easyCredit instalment purchase and the one-time activation of the instalment purchase app from secupay on the EC terminal, the process is as simple as making a card payment: 1. select the instalment purchase function on the card terminal, 2. enter the amount and 3. have the transaction confirmed with the customer's girocard. The terminal then prints out the contract for the hire purchase, ready for signature, with the data selected by the customer.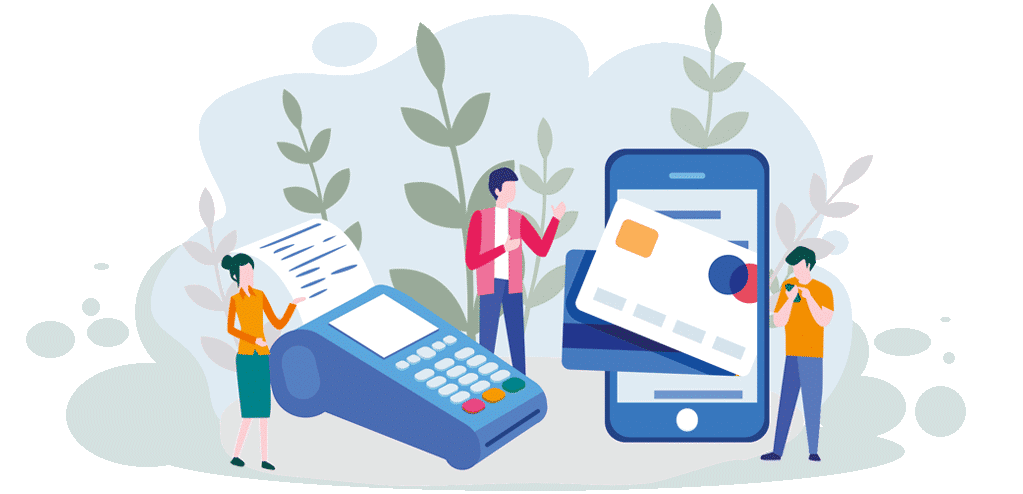 Advantages of secupay connectivity
Simple and fast integration via API or terminal app
Shipping as payment link enables online instalment payment without your own online store
Consistent reporting in the secuOffice
secupay payment methods for POS & eCommerce
Offer your customers the right payment method and increase your sales conversions - both in stationary - and online retail.
For e-commerce merchants, secupay offers store modules and plug-ins for the six most important payment methods. We offer additional payment methods via API integration.