Online shops can increase conversions by offering relevant payment methods
A successful online shop needs the right payment options. But which ones? The choice of online payment methods is large and the differences numerous. This is how you ensure the optimal payment mix.
Do payment methods influence my sales opportunities?
Yes, numerous studies show a clear connection between lost sales opportunities and payment methods that are appropriate for the target group. If online shoppers do not find their preferred payment options at the checkout, many abandon the purchase process. The result: almost certain sales are lost on the home stretch - and the disappointed customers often never return. So if you want to improve the conversion rate and the shopping experience as an online retailer, you should take a close look at the topic of online payments. "With the right mix of digital payment methods, online retailers can significantly reduce purchase abandonment rates," confirms Bitkom CEO Dr Bernhard Rohleder1. The digital association regularly conducts surveys on shopping and payment preferences on the internet.
What online payment methods are available?
A whole lot! In addition to the classic payment methods for the mail order business such as purchase on account, advance payment and cash on delivery, there is now a steadily growing number of online payment methods. These include payment services such as Paypal, Sofortüberweisung or Amazon Pay. Banks and savings banks now also offer their own online payment methods with Giropay and EPS. Last but not least, international credit card organisations such as Mastercard and VISA have further developed their cards for digital use in online and mobile shopping and continue to expand their share of German e-commerce sales with innovative procedures such as 3D-secure, Click to Pay or virtual cards.
What are the differences between the various payment methods?
On the one hand, the payment methods available online often differ significantly in terms of popularity and user numbers. On the other hand, shop operators have to consider the different costs and risks. The following overview provides you with a quick overview.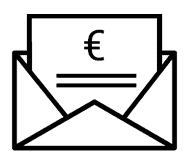 Known from the classic mail-order business, purchase on account is also one of the most popular payment methods online. According to Bitkom, around one in three online shoppers prefers to pay by invoice, and even one in two among older customers over 65. Reason: for shoppers, this payment option is not only very convenient, but also risk-free, as they can check the goods ordered online before paying.
plus: high purchase incentive and minimal abandonment rate
minus: credit check required, increased effort for invoice and receivables management, later receipt of payment than with other methods, risk of payment defaults and/or costs for hedging the default risk (payment guarantee) by a payment service provider.
Particularly suitable for: older customers, regular customers, B2B customers, high shopping basket values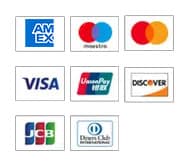 According to a study by the EHI Retail Institute, more than ten percent of online sales were made by credit card in 2022.2 Also according to Bitkom, around one in ten online shoppers prefers to pay with Master, Visa and Co. Not only more and more German, but also many international customers have a credit card. In contrast to the past, the legally required strong customer authentication (2-factor authentication, 2FA) for online card payments today ensures a high level of security. According to VISA, for example, the risk of fraud has dropped to a new low of less than 0.1 per cent.3 Online merchants who use 2FA are guaranteed payment. So you can send orders without risk.
plus: no risk of default (liability reversal) for credit card payments with 2-factor authentication, purchase amounts are credited quickly, fast purchase processing
minus: higher transaction fees than other cashless payment methods, strict data protection requirements
Particularly suitable for: Branded goods, perishable goods, event tickets, hotel and travel bookings, eGoods (games, streaming, software), shipping to international customers.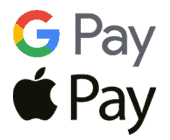 Especially among younger customers, smartphones and smartwatches are increasingly establishing themselves as digital wallets. Today, various payment cards can be deposited in the Google or Apple e-wallets. Contactless payment by smartphone is particularly practical for purchases in bricks-and-mortar stores. But mobile wallets can also be used to pay quickly, securely and, above all, conveniently online or in apps. Depending on the model and operating system, customers release online payments via Google or Apple Pay biometrically (e.g. by fingerprint or face scan) or via the code for their smartphone. Costs and risks for merchants correspond to those of an online credit card payment with 2FA.


plus: positive customer experience through fast, convenient payment procedure, image bonus
minus: still limited distribution, only available to customers of the respective cooperating banks and savings banks
Particularly suitable for: younger, tech-savvy customers, sales via mobile websites or via app (for example travel, games, mobile data volume), international customers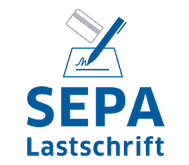 With a share of around 17 per cent of online sales, SEPA direct debit is one of the three most important payment methods in e-commerce after purchase on account and Paypal, according to the EHI Payment Study 2022. By direct debit authorisation, customers agree to retailers debiting the amount due from their account.
plus: established payment method, very low transaction fees, fast payment receipt
minus: higher risk of default, as customers can subsequently revoke direct debits, additional costs can also be incurred for foreign accounts and reporting obligations apply
Particularly suitable for: Subscription commerce, i.e. recurring payments and subscriptions, registered regular customers (digital customer card or app with online payment function).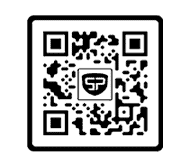 With this payment method, the ordered goods are only sent or handed over after receipt of payment. Customers must therefore transfer the purchase amount in advance without being able to check the goods and thus bear the full risk.
plus: very secure, no transaction fees, no technical effort, immediately usable
minus: unattractive from the customer's point of view, therefore increased risk of purchase cancellations, delayed purchase processing because merchants have to monitor receipt of payment
Particularly suitable for: Businesses without an online shop that rarely sell online, as well as for higher-risk transactions, such as commissioned and customised work (merchant makes advance payment), sales to customers with poor credit ratings, items with high shipping costs and/or perishable goods (e.g. furniture, live animals, refrigerated goods, shipping abroad, insured shipping of valuables).
Sofort / instant transfer
This digital alternative to prepayment was developed by the German FinTech Sofort. A Sofort transfer works similarly to any other online transfer with the difference that it is triggered directly at the checkout and processed via Sofort's secure platform. Customers use their personal access data for online banking and approve transfers as usual (e.g. via TAN or banking app). The Swedish payment service provider Klarna has been behind Sofort since 2014.
plus: low risk of fraud and default, because customers cannot reverse transfers, fast receipt of payment
minus: widespread so far, more expensive than direct debit, some customers have security concerns about entering their login data on a third-party website.
Particularly suitable for: Target groups without credit card (for example young people, households with low income), alternative to prepayment
Giropay is an account-based online payment procedure of the German Sparkassen, Volks- und Raiffeisenbanken and several private banks, including e.g. Commerzbank and Deutsche Bank. EPS is the counterpart of the banks and savings banks in Austria. Unlike Sofort, no external payment service provider is involved. This promotes customer confidence in the security of their data; giropay also offers guaranteed buyer protection.
plus: very secure, because customers cannot reverse the transfer, very trustworthy from the customer's point of view
minus: Giropay and EPS can only be used by customers of participating banks in Germany and Austria respectively.
Particularly suitable for: Companies that sell predominantly in Germany or Austria, alternative for conservative customers who reject global payment services such as Paypal, Amazon Pay or Klarna and do not want to disclose their login data.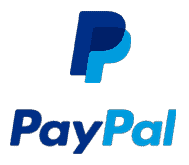 The international payment service that has been established for many years is also very popular in Germany. According to the EHI Payment Study, Paypal now accounts for almost 30 per cent of German online sales, putting it on a par with the long-standing leader, purchase on account. According to the study, 32 million Germans have a Paypal account. Owners of a Paypal account can not only pay online, but also receive payments very easily by email. Paypal also offers customers free buyer protection for commercial transactions.
plus: very secure, seller receives payment before delivery, very fast and easy to use
minus: relatively high fees, some customers refuse international payment services
Particularly suitable for: universal use, also for companies with low online turnover or few online transactions
Financing larger purchases on credit is not uncommon in Germany. According to Statista, instalment loans granted to private households amounted to almost €186 billion in 2022.4 According to Schufa, small loans under €1,000 in particular have been increasing significantly in recent years.5 This shows that more and more people are taking advantage of financing options not only for large purchases, but also for everyday consumer spending. In cooperation with various online banks, the online credit conclusion with instant approval can be integrated as an additional option in the checkout. Traders receive the full purchase amount credited immediately. Repayment is made to the bank, which bears the default risk.
plus: additional incentive to buy, chance of additional sales, attractive customer service
minus: fees for both merchants and customers, prolonged checkout process due to online credit application, frustrated customers and purchase abandonment if application is rejected.
Particularly suitable for: larger purchase amounts and items with above-average margins, such as high-quality furniture, electrical appliances, sports equipment, consumer electronics or fitted kitchens.
How many payment methods should I offer?
In any case, more than one. In order to offer as many customers as possible their preferred payment method, it is advisable to have a mix of the three to four most used and most popular payment methods: measured by turnover, these are purchase on account, Paypal, direct debit and credit card. Together, they cover about 85 percent of German e-commerce turnover, according to the EHI study. Depending on the assortment and target group, retailers can add additional payment options such as Giropay or instalment purchase to the "box office hits". The following questions help with the individual selection:
Which payment methods offer the highest benefit for my customers?
Which payment methods are basically suitable for my target group?
What payment methods do other companies in my industry use? So what do customers expect?
How high is the default and fraud risk of the respective payment methods?
Which payment methods can be implemented quickly and with little effort?
How quickly are payment amounts credited?
What are the ongoing costs associated with each payment method?
How big is the technical and organisational effort?
For example, those who are new to online business and expect rather low transaction volumes benefit from payment methods that can be implemented very quickly and without effort. With increasing online turnover, on the other hand, transaction fees and organisational effort play an increasingly important role. Omnichannel merchants should also pay attention to a coherent overall picture at the checkout: For example, those who accept mobile wallets and credit cards at the POS or have a customer card should also offer these options on their digital sales channels.
Integration: How do I bring new payment methods into the shop?
To offer your customers convenient and secure online payments, you can simply conclude a service contract with a payment service provider like secupay. As an acquirer, we take care of the appropriate payment mix for you and, if you wish, are your central contact for all contractual issues relating to acceptance: from technical implementation via plug-in or interface, to fees, data protection, fraud prevention, creditworthiness or risk assessment, to receivables management and debt collection. We will be happy to advise you personally.
I would like to know more about possible payment methods.