1-click payments, also known as single payments: Convenient payment procedure in E-commerce. Registered customers can complete their purchase with a single click to the pay button without re-entering their payment information. A prominent example is Amazon's "Buy Now" function. During the first purchase, the stored payment and customer data are tokenized. 1-click payments are therefore usually available starting with the second purchase.
2-factor authentication or 2FA for short: Two-tier security method for protecting bank, card, or customer accounts from unauthorized access. The 2FA process combines at least two independent factors to verify identity, namely
Knowledge factor, e.g. passwords, PINs or answers to secret questions.
Possession factor: for example, smartphone, smartwatch, card, token. Possession factor: for example, smartphone, smartwatch, card, token..
Biometrics factor: for example, fingerprints, facial recognition, iris scan, signature.

To perform a successful 2FA, users must therefore legitimize themselves twice. Example: Entering a password (knowledge) plus confirmation SMS on a registered cell phone (possession).
Three-stage security protocol originally developed by VISA for more security in credit card payments on the Internet. After entering their credit card number, cardholders are asked to additionally confirm their identity using a security code generated via a protected banking app. Only then is the payment released by the bank. Dual identity verification based on different factors is intended to reduce the risk of fraud, see also 2-factor authentication.
Vouchers, loyalty programmes & couponing
Assumption of liability or default risk by the payment service provider. The risk of non-payment due to fraud or unfunded accounts is generally borne by the merchant accepting non-cash payments. If liability is reversed, the payment service provider is liable. Liability reversal, i.e. full payment guarantee, exists, for example, for payments with 2-factor authentication such as the 3D-Secure procedure.
JCB, which stands for Japan Credit Bureau, is a global payment system headquartered in Tokyo, Japan. The credit card company issues payment cards that are in use worldwide.
JTL Shop ist eine deutsche E-Commerce-Software, die Online-Händlern ermöglicht, einen eigenen Onlineshop zu betreiben. Für die Einbindung Ihrer Wunschzahlarten, z.B. Kauf auf Rechnung, Kreditkarte, Sofortüberweisung, SEPA-Lastschrift oder Paypal in ein JTL5-Shopsystem bietet secupay ein multishopfähiges Zahlungsplugin
Cashless payment initiated by the merchant, see also Direct debit
Also direct debit authorization: Account holder's consent to debit money from the account by direct debit. The direct debit authorization must be granted in advance to the company wishing to debit money from the customer's account by direct debit and the account holder can revoke it in writing at any time without giving reasons and without notice.
A loyalty programme is a programme in which customers are rewarded by the retailer for their purchases or other activities. Points or other rewards can be collected and later redeemed for rewards. Loyalty Programme Loyalty programmes are used to bind customers to a company and to build long-term customer relationships. See also bonus programme.
Short for Non-fungible Token: Digital object that virtually represents a real asset. NFTs are unique, indivisible, non-interchangeable, and verifiable.
Short for Near Field Communication: Wireless transmission method used for contactless payments, among other things. The means of payment, for example, a Girocard, a credit card or a smartwatch with a digital wallet, simply needs to be held close to the EC terminal.
Uncomplicated option to accept cashless payments via payment link, for example, or initiating them via eTerminal without having to technically integrate the solution into your own systems.
The Quittungs-App, a receipt app, is an app offered by secupay for Ingenico EC terminals. The app enables receipts and sales slips to be printed for both card and cash payments – even on the go, without a cash register. For this purpose, depending on the configuration, articles with fixed prices as well as article groups and prices can be selected or entered in the terminal.
An optical payment method. QR code payment allows users to initiate payments by scanning a QR code with their smartphone/tablet camera and execute it via their preferred payment method, such as bank transfers or Paypal.
Payment order in which money is transferred from one account to another. In contrast to Direct debit the transfer is initiated by the account holder and cannot be reversed.
Union Pay, also known as China UnionPay/CUP, is the only credit card organization in the People's Republic of China. With several billion cards issued, CUP is the world's largest card network. It is primarily used by Chinese buyers for purchases at home and abroad.
secupay offers a payment plugin for the xt:commerce 3 online store system with the payment methods preferred in Germany: purchase on account, SOFORT transfer, credit card and SEPA direct debit. At the same time, the plugin enables automatic shipping notifications.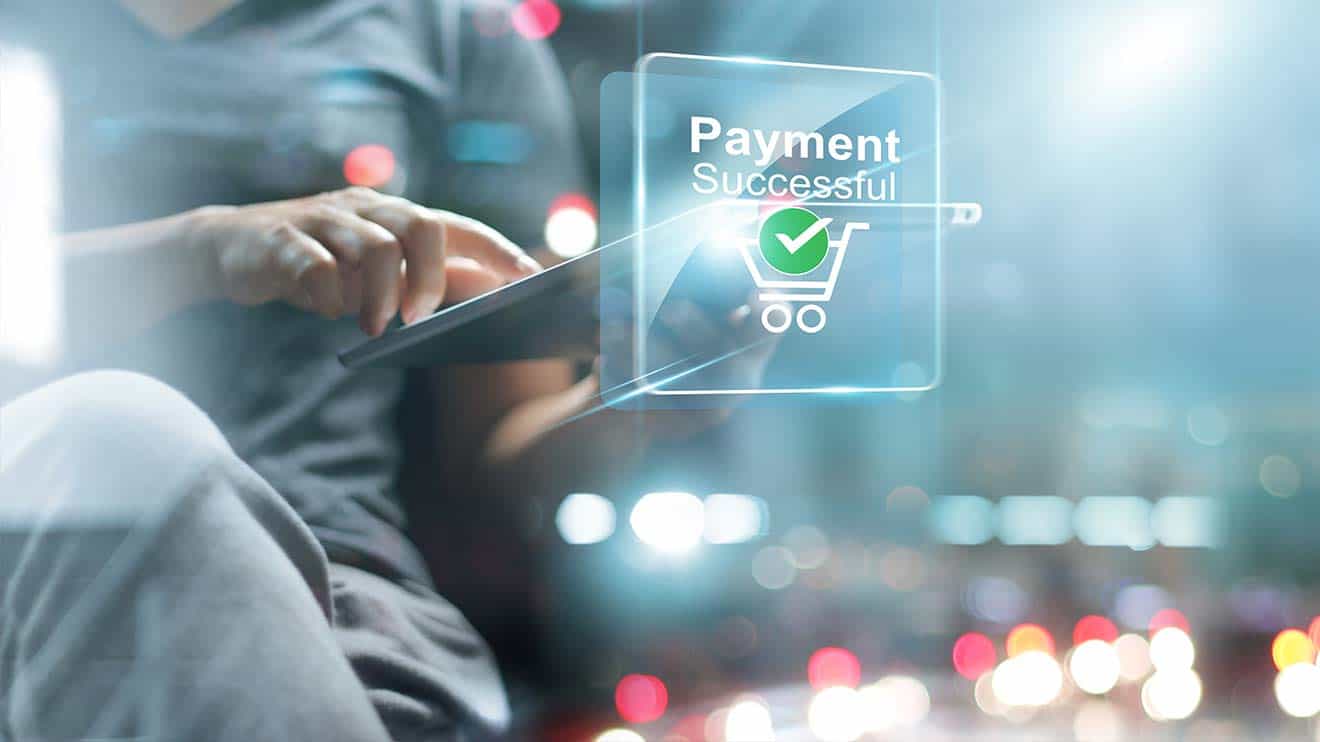 Durch das Angebot an relevanten Zahlungsarten können Online-Shops Conversions steigern Zu einem erfolgreichen Online-Shop gehören die passenden Zahlungsmöglichkeiten. Aber welche? Die Auswahl an Online-Bezahlverfahren ist
Read more
Send us a message and we will get back to you as soon as possible.