Automated Collecting Services for the "Zasta" Tax Advisor App
Automated payment processing with payment splitting and electronic onboarding modules from secupay forms is the foundation of a digital tax refund via an app with Zasta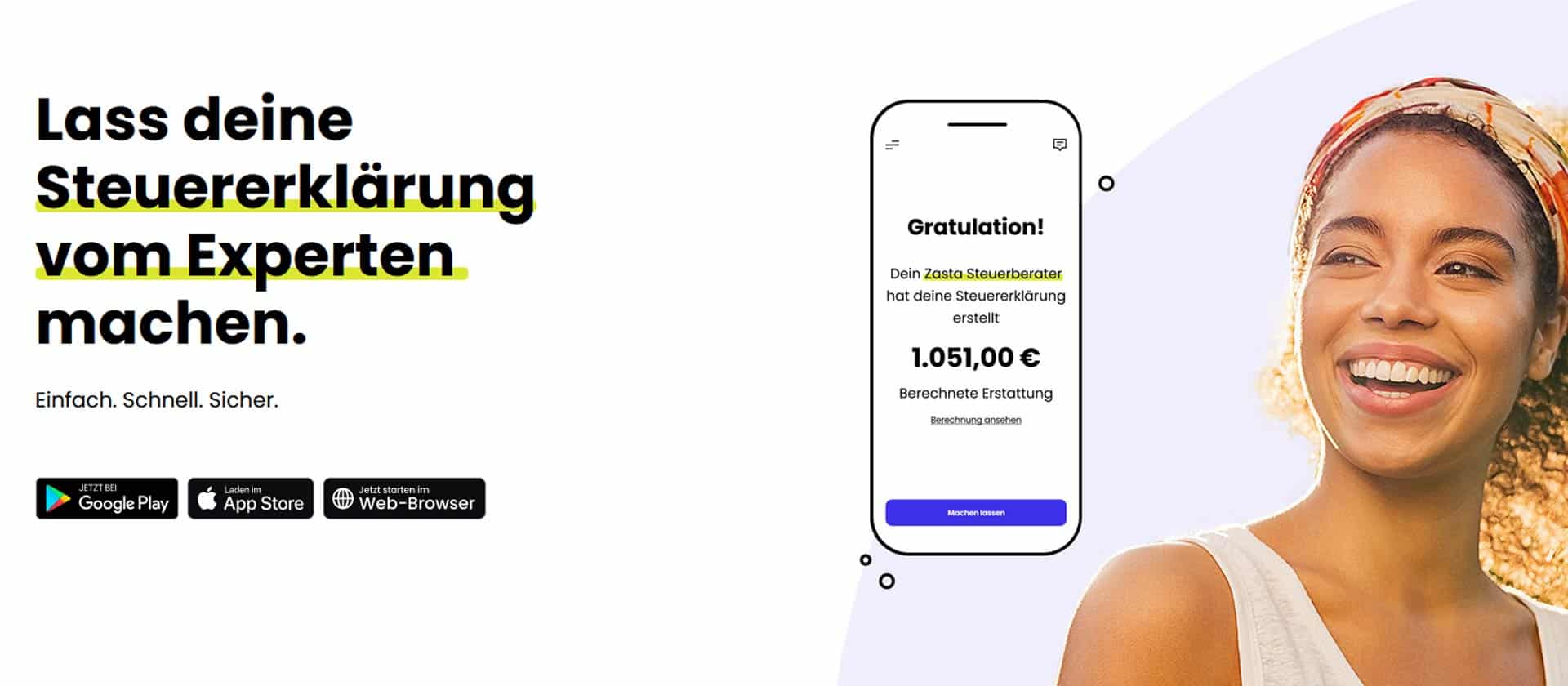 Short turnaround times, low onboarding effort including identification and automated payments as well as process scalability are key to taxpayers using Zasta's digital tax platform for their tax returns and tax advisors enjoying working with Zasta. This requires an automatic and, above all, correct allocation of the constantly increasing number of refund amounts, as well as the possibility to distribute the incoming payments in such a way that the tax-advisor fees are withheld from the pay-out to the taxpayer.
The solution and cooperation
As a specialist in platform and marketplace solutions, secupay handles fully automated payment processing for Zasta and ensures that remittances from the tax office reach the correct recipient quickly and in full. Through payment splitting, secupay automatically allocates incoming transfers to the stakeholders involved according to Zasta's specifications and arranges for prompt payment of the fees and amounts due.
New users can activate their accounts within minutes using secupay's electronic onboarding process.

"As a tax return platform, scalability and data security are top priorities for us. In secupay, we have found a professional partner who, through the extensive automation of onboarding and payment processes, enables us to offer a highly innovative digital business model plus security 'made in Germany'."
Michael Potstada, Founder & CEO Zasta
Website: zasta.de
In keeping with the motto "Tax refund without paperwork", Zasta lets taxpayers check online whether they are entitled to a tax refund and to apply for it via cooperating tax consultants. If desired, the calculated refund amount minus all fees and commissions can even be paid out in advance as a credit. A fee is only due if a refund is made. More than 100,000 customers have already registered in the app. Tax advisors can use the platform as a software-as-a-service (SaaS) to win new clients in an uncomplicated manner and to present themselves as a modern firm.